BBC News:  Prof Mason and her colleagues filtered their dyed samples and then counted every piece larger than 100 microns – roughly the diameter of a human hair.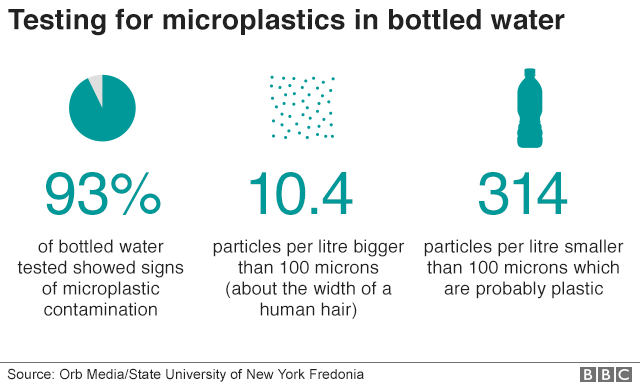 Some of these particles – large enough to be handled individually - were then analysed by infrared spectroscopy, confirmed as plastic and further identified as particular types of polymer.
Particles smaller than 100 microns – and down to a size of 6.5 microns – were much more numerous (an average of 314 per litre) and were counted using a technique developed in astronomy for totalling the number of stars in the night sky.
The make-up of these particles was not confirmed but Prof Mason said they can "rationally expected to be plastic".
This is because although Nile Red dye can bind to substances other than plastic - such as fragments of shell or algae containing lipids - these would be unlikely to be present in bottled water.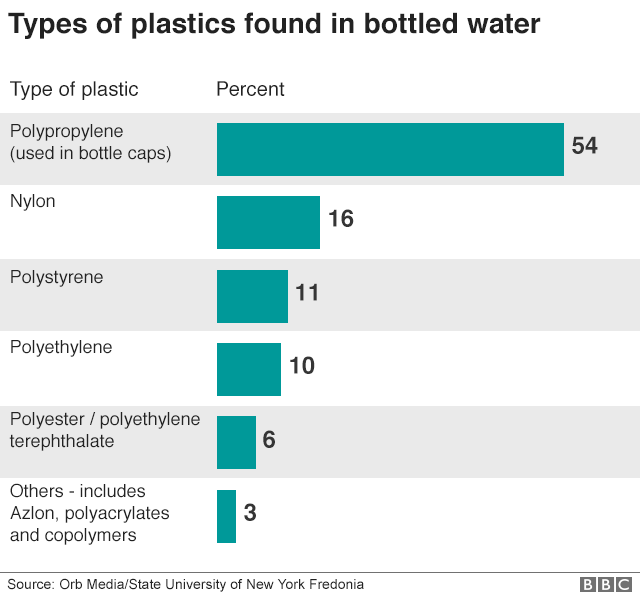 Since the study has not been through the usual process of peer review and publication in a scientific journal, the BBC has asked experts in the field to comment.
Dr Andrew Mayes, of the University of East Anglia and one of the pioneers of the Nile Red technique, told us it was "very high quality analytical chemistry" and that the results were "quite conservative".
Michael Walker, a consultant to the Office of the UK Government Chemist and founder board member of the Food Standards Agency, said the work was "well conducted" and that the use of Nile Red has "a very good pedigree".
Both of them emphasised that the particles below 100 microns had not been identified as plastic but said that since the alternatives would not be expected in bottled water, they could be described as "probably plastic".
One obvious question is where this plastic may be coming from. Given the amount of polypropylene, which is used in bottle caps, one theory is that the act of opening a bottle may shed particles inside.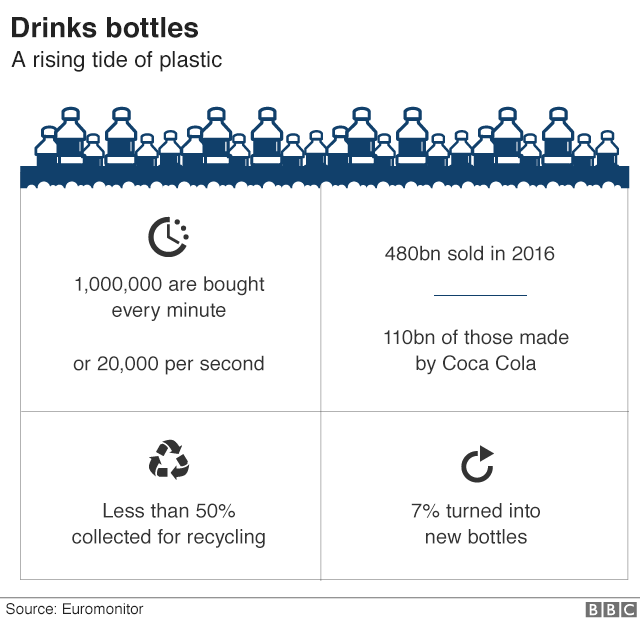 To check that the process of testing was not itself adding plastic to the bottles, Prof Mason ran "blanks" in which the purified water used to clean the glassware and the acetone used to dilute the Nile Red dye were themselves investigated.
Small quantities of plastic were found in them – believed to be from the air - but these were subtracted from the final results.
A surprise to researchers was the wide variety of findings – 17 of the 259 bottles tested showed no evidence of plastic but all of the rest did, with big differences even within brands.
Read on at: http://www.bbc.com/news/science-environment-43388870